My fiancée has written a few blog stories already. I guess it's my turn now. So listen up, guys. This is my side of the story…
I'm quite a cautious type of guy when it comes to relationships. I don't jump into a relationship just randomly. Most persons who know me can confirm this. Especially my cousins (you know who you are… ?) frequently liked to ask me: "Are you seeing someone? What's the latest news?" They liked to tease me and said I needed to be more proactive…
My parents, on the other hand, were just as relaxed as I am. Not worrying about my love life…
I always believed God was able to bring the right girl on my path. So I wasn't worried. It's not that I was entirely passive about it. I was chatting with a few girls before I met Marhensia, but there wasn't anyone I felt like 'yeah, she's the one'… I never officially had a girlfriend…
… Until one day (somewhere at the end of the month October) I decided to look up who Marhensia was on Instagram. She had been liking a few of my highlights in the youversion bible app and it got my attention. Luckily for me her name is not so common. So it was quite easy to find her on Instagram. I added her (and she approved ?)  and we started chatting. As I told before in the introduction of our website, our chatting was flowing very natural. I liked her personality, the way she was thinking, her sense of humor,… In fact there wasn't anything I didn't like about her. So we continued chatting every day, had a few video calls and were having fun at the same time. I was really excited to get to know her even better, so I decided to buy a plane ticket and surprise her during the Christmas holiday. (Thanks to her brother for colluding with me…) Meanwhile I kept saying to her that I wasn't able to make it because I had to study for some exams I had in January (2019). Because of practical reasons I eventually did let her know I was coming a few days before my flight. That way I was able to make plans to visit my Indonesian family too.
25/12/2018
I arrived in Jakarta on Christmas day. This was a special day because I was going to meet Marhensia in person for the first time. Things were getting real really fast. As you may have read in her blog post she wrote down a prayer in her diary asking God to let her meet a special someone around Christmas this year. To be clear… I didn't know about her prayer until after I bought a plane ticket.
So here I was… in Jakarta… exactly on Christmas day! To me it felt as if God was saying: 'I have prepared the way for you. Relax, lay back and enjoy the ride.' Marhensia's prayer was like a kind of confirmation that something special was going to happen.
Our first meeting was good. Nothing awkward. Just the feeling as if we were good friends meeting each other again after a long time being apart. We spend a lot of time together. I met her parents (on the first day!), her family and friends and I felt excepted.
27/12/2018
This day we visited the old city of Jakarta. It was called 'Batavia' back in the day when the rulers were still Dutch people. The building and artefacts were interesting to see, but it was hot since there was no AC in the building. After the historical visit we were quite relieved there was AC in the restaurant at the local square. We were talking and enjoying each other's company and I was feeling myself falling more and more in love with this amazing girl sitting in front of me. So I asked her if she wanted to be my first official girlfriend. I was so glad she didn't say no but said she wanted to try it. I understood her dilemma, because she knew it meant moving to Belgium if we were ever going to get married at a later point in time. In the car going back we prayed and thanked God for our relationship, for bringing us together.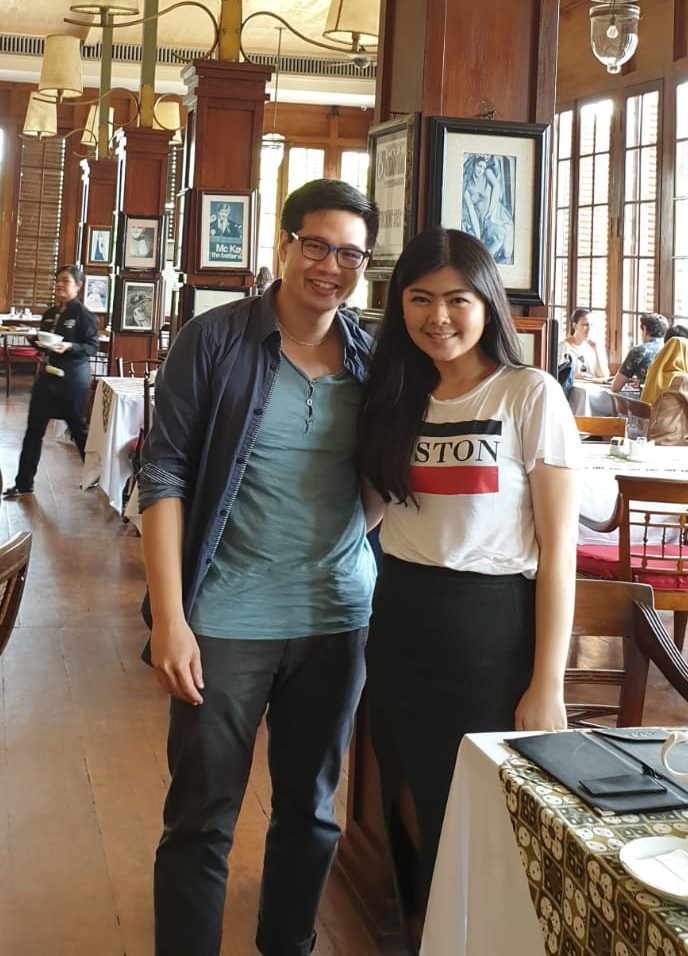 28/12/2018
Because of my 'western stomach', I wasn't used to the food in Indonesia. I was not feeling well and we decided that I wouldn't go with her for a morning run. So after I did wake up I found myself with a little bit of free time on my hands. So I decided to go to a shopping mall in the neighborhood. Actually I wanted to buy a ring , not knowing if it was already the right time to 'pop the question'. I can hear you thinking 'that's fast', but guys… I can only say: "If you're sure about something, why wait?". Besides: jewelry is cheaper in Indonesia. So it was the perfect excuse to buy a ring.
29/12/2019
I don't remember exactly, but I think it was this day I found an opportunity to talk seriously with her parents. Her dad was still doing some work at home when Marhensia said to me I could say goodbye to him before we were going out to eat dinner. So I went into the room and we started talking. I eventually asked if he was alright with me being in a relationship with his daughter. Her mom then entered the room. So I asked her the same question. Both of them said they respected our choices and gave us their blessing to get to know each other better. Thank God… I was so nervous…. ?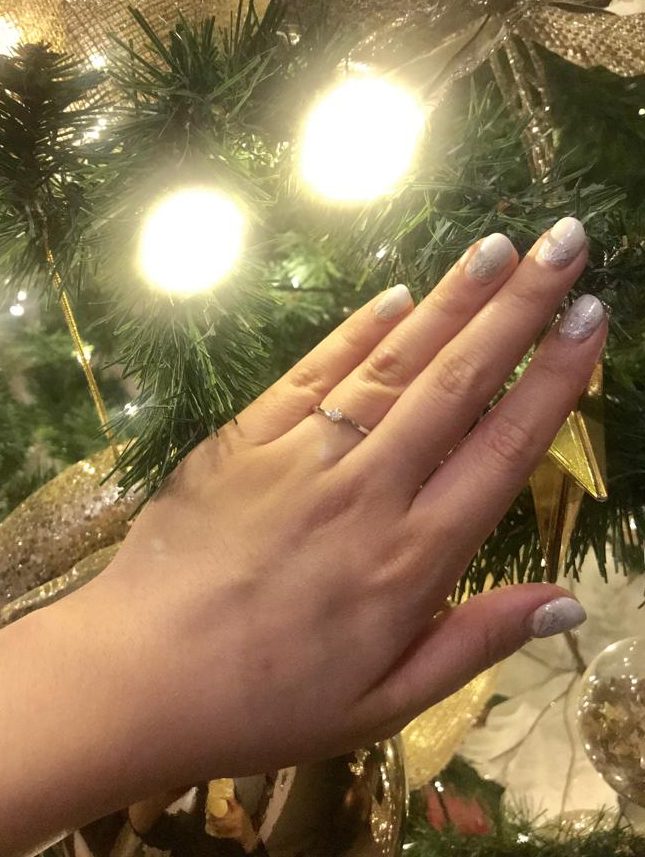 2/1/2019
I had been carrying the ring with me the past days, not knowing when the time would be right. So this day I also brought it with me when we decided to go watch a movie. We had some free time before the movie and went to eat some Indonesian food. While we were enjoying our conversation I kept thinking: "Is this the time to bring out the ring?" I wanted to, but I was also nervous at the same time. Time went by, the bill came and I finally mustered up all my courage to ask her to be more than just boyfriend and girlfriend. And I gave her the ring as a sign of my love… I remember her asking me whether I was sure, did I tell my family already?… She said she couldn't think straight. Well….we decided to watch the movie first before she would give me an answer…?
After the movie she still couldn't say 'yes'. So I decided she could keep the ring as a token of my commitment to her. Every time she would look at it, she would be reminded of my love for her… And when the time was right I would ask her a second time…
5/1/2019
My trip to Indonesia was ending soon. Marhensia, my girlfriend by now ?, brought me to the airport. We had some lunch and said our goodbyes. It was a nice trip with a lot of emotions. We were happy to have had the opportunity to spend some time together. I met her family and she met mine. Everyone was rooting for us. This was just the beginning of an exciting adventure…
29/3/2019
Today was the day Marhensia would be coming to Belgium. The past weeks we had been videochatting daily as we were thousands of kilometers apart from each other again. So I was really looking forward to meeting her again, to be able to hold her in my arms again. It was so good to see her again!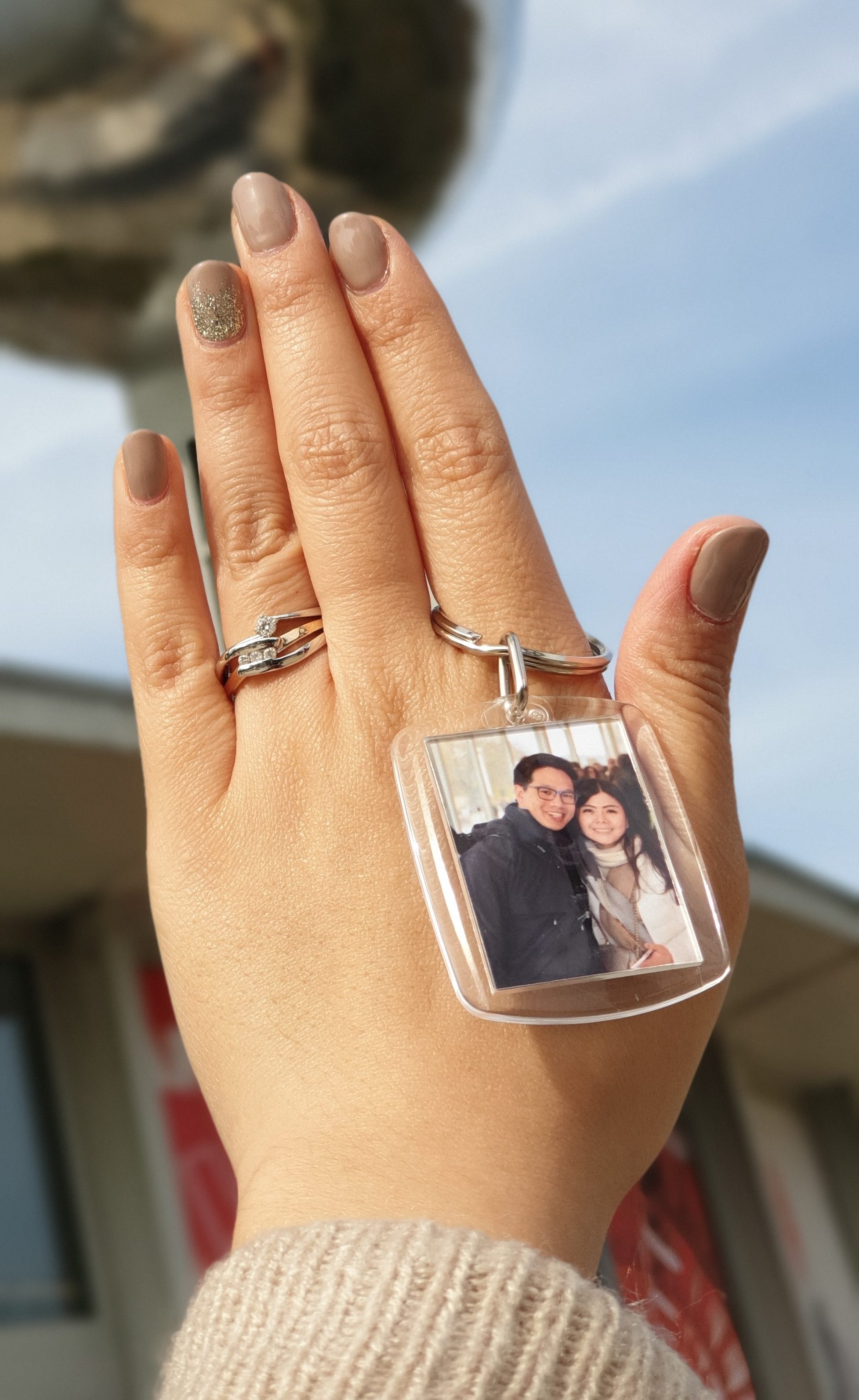 6/4/2019
Her brother accompanied her for this past week (he's such a good protective brother… ?). Today he went back home and me and Marhensia could spend 2 more weeks together…
I had bought tickets to visit 'mini Europe', a theme park with miniaturised buildings of important monuments across Europe. After that we would have lunch inside the Atomium, and important national monument of Belgium.
In my pocket I was carrying another ring (yes, a second one…!). And I was looking for the right time to pop the question again. Our lunch at the Atomium ended up to be the right time to pop the question. And this time she said: "YES!" I am so excited she finally said YES and I'm looking forward to getting married to the most wonderful girl in the world!
Only God is able to write a love story like this. I never imagined meeting someone from the other side of the world.
My darling, sayangku… Let's keep praying together, thanking God every day for bringing us together. I look forward to spending the rest of our lives together!